If there was ever a time to invest, it's now
Caravan Group of Companies is offering an employee retirement plan, and these infographics will break down why start early with RRSP's. Why start early?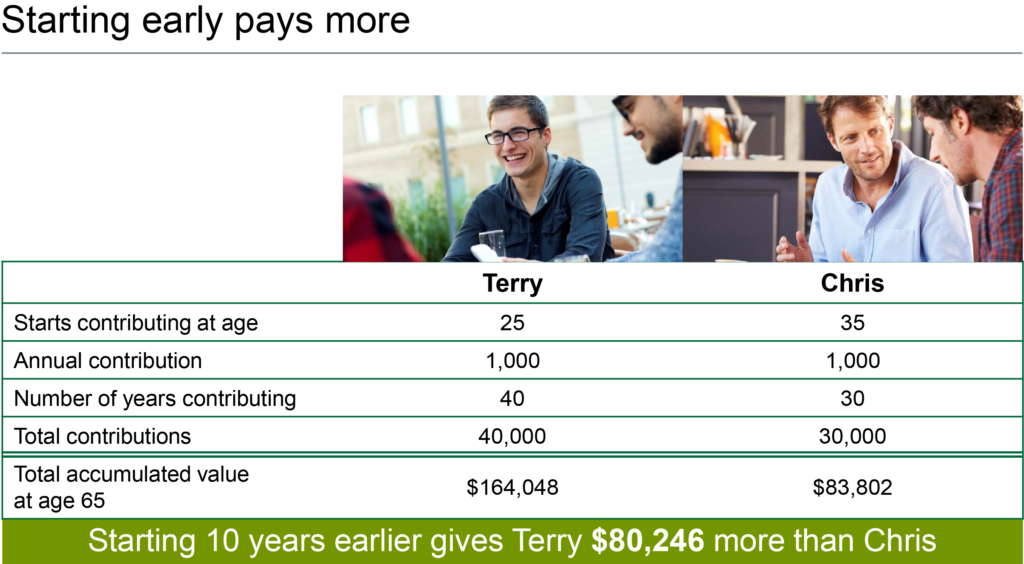 The best way to summarize everything, is the longer you invest, the less money you need to invest, and the more return you get in the end. So start early and get ahead of the game!